Last week-end's windstorm whipped up a high number of property-damage insurance claims. On Saturday morning, May 5th, residents in the Ottawa-Gatineau region awoke to trampolines, trees, signage and parts of fences scattered across roads and yards.
Here are some tips on how to move things along after a windstorm.
Insurance companies sort out damage claims by severity. That means that someone with a tree that crashed through the roof, making a house unlivable, will see an insurance adjuster much faster than someone who has a tree or limb down on a deck, porch, shed or a fence.
Homeowners should know that coverage is very limited for debris removal — trees and limbs. You normally have to clean up the mess or pay for a tree removal company to assist you; although, the insurance company should remove it from the home/car/fence/shed, etc.
If a tree falls on your car or home, your homeowner's and comprehensive coverage of your vehicle should apply.
In the case of a few shingles blown off your roof, there is a good chance that this will fall below your deductible. A few hundred dollars paid to a roofing company to repair the damage may be all you need to do. Putting an insurance claim in is not worth it in these type of situations. Most homeowners' policies have a minimum of $1,000 deductible.
Homeowners can be proactive and prevent any further loss by having someone tarp off the roof or any opening to the home.
Anything that you do that is reasonable and necessary, either to expedite the process or repair damage to prevent additional damage, you're not going to be penalized for that.
Although insurance companies have added personnel to deal with the high number of claims, homeowners might find themselves in a holding pattern for repairs as roofers and contractors are at capacity.
We recommend property owners take pictures of damage and keep receipts for any emergency repairs.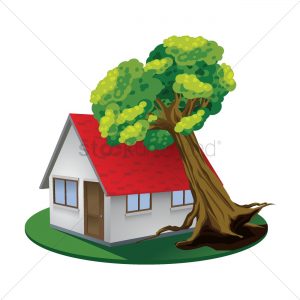 By Chantal Pelletier